Often referred to as the heart of the home, in many ways your kitchen defines your lifestyle and as such, is the one place where look, feel and practicality need to seamlessly combine, without any compromises.  While your decorating style will predominately dictate the look and feel of your kitchen, when it comes to practicality the first step is getting the layout right.
So, let's look at the five most common kitchen layouts, when it comes to kitchen renovations: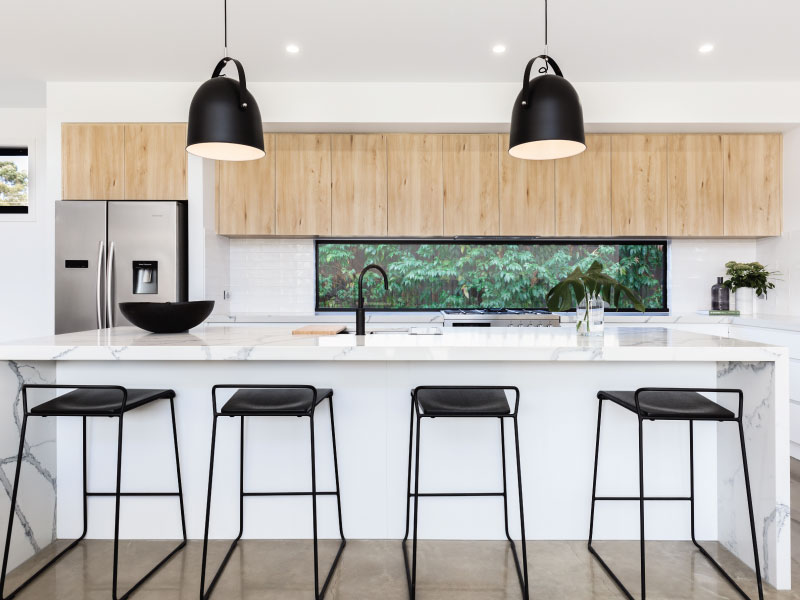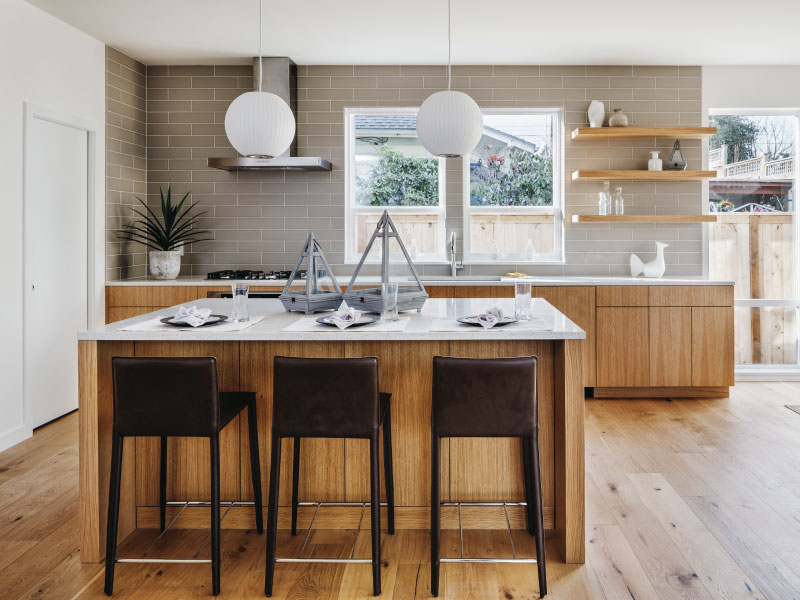 From entertaining to keeping an eye on the kids' homework while you prepare dinner, island benches enable you to bring everyone together.
Commonly integrated with built-in sinks and hotplates, if space isn't on your side then it's best to keep your island bench as a solid surface, free from cooking and washing elements.
Key features
Ideal for open-plan spaces
Great for multi-tasking
Creates a feature within your kitchen, which you can further enhance through a unique design or the use of natural materials such as timber and marble
Key considerations
It's easy to get cluttered, so constant cleaning will be required
There's no separation, so noise levels will naturally rise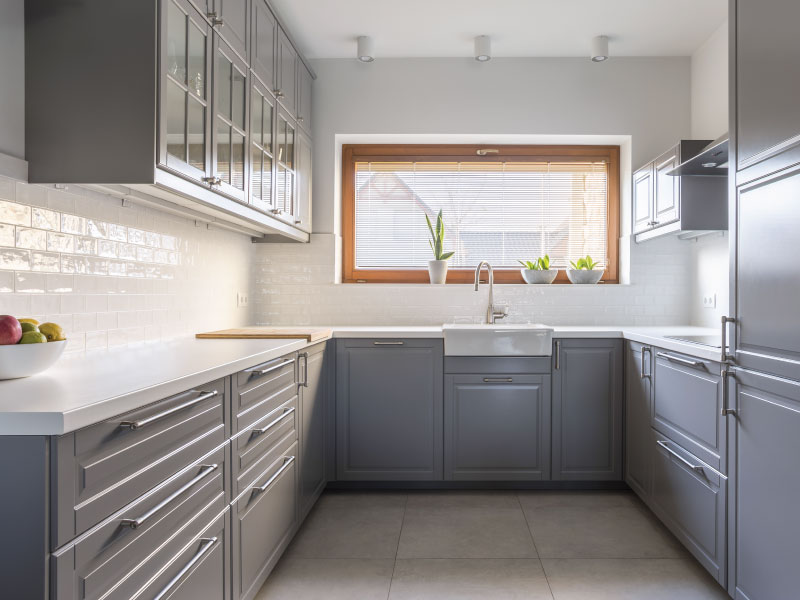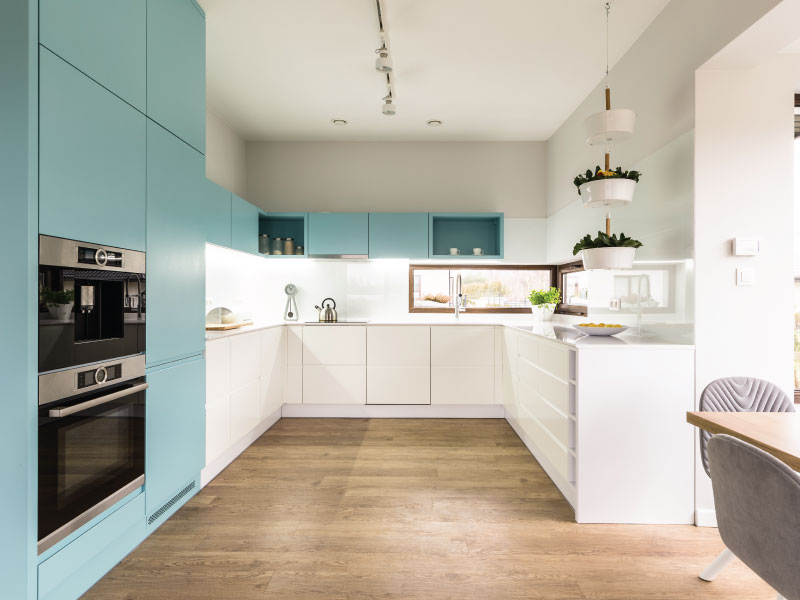 A flexible layout popular with large families, U-shape kitchens accommodate multiple cooks, while also working well in square or long narrow spaces.
Key features
Encourages integration when placed opposite the living area, without the noise levels or cleaning pressures often associated with island benches
For larger spaces, a central dining table can be incorporated within the U to provide a casual dining atmosphere
Key considerations
The amount of storage can be overwhelming, so selecting the right cabinetry, fixtures and fittings is vital
Ideal for more traditional decorating styles, as opposed to contemporary or Scandinavian
To eliminate the amount of distance between the zones of your kitchen, be mindful of your U-shape layout width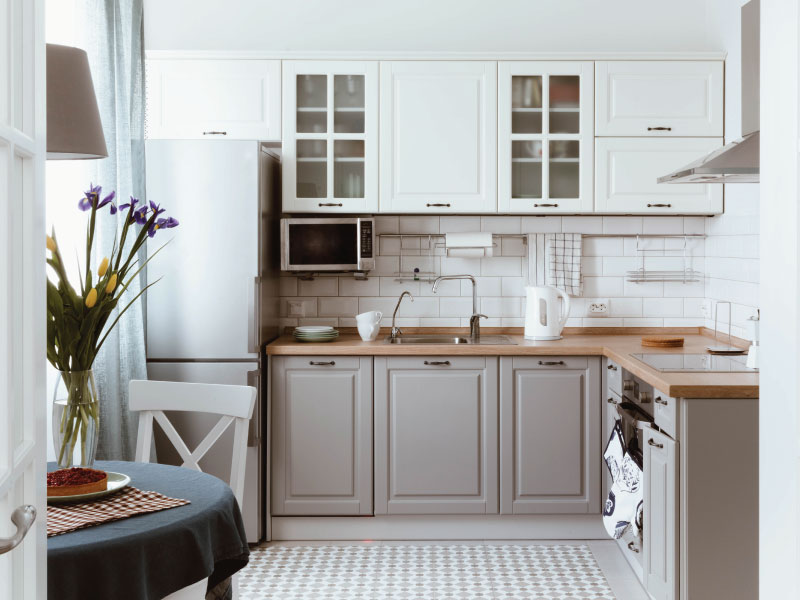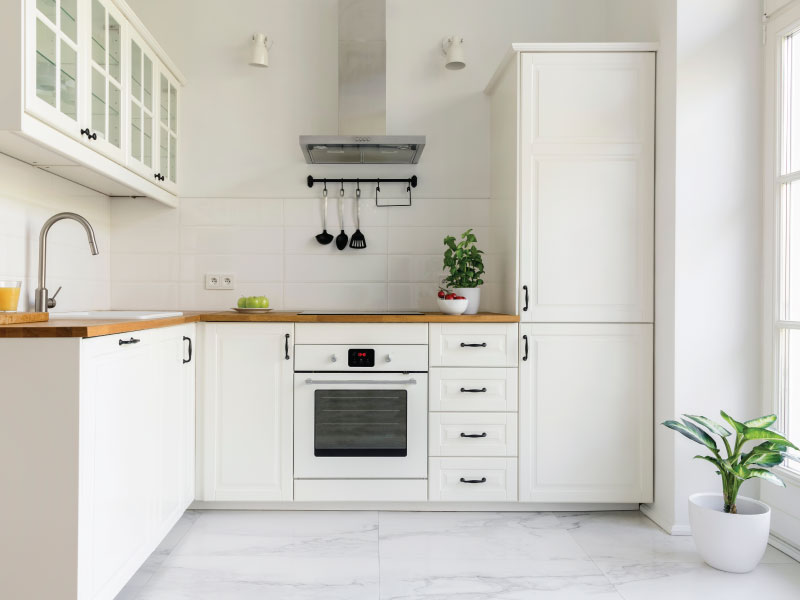 For those with medium to large spaces, an L-shape kitchen is a great alternative to island benches, as it also provides the flexibility to incorporate a dining table into the space.
In this design, tall items such as your pantry, fridge and wall oven are located along one arm of the L, while the main bench with integrated cooktop and sinks are located on the other.
Key features
Facilitates maximum bench and storage space
Allows at least two people to work within the kitchen
Adaptable, functional and social
Key considerations
The flow of cooking can be restricted in order to fit everything into this layout
To encourage a sense of space, match the tone of your tall cabinets to your walls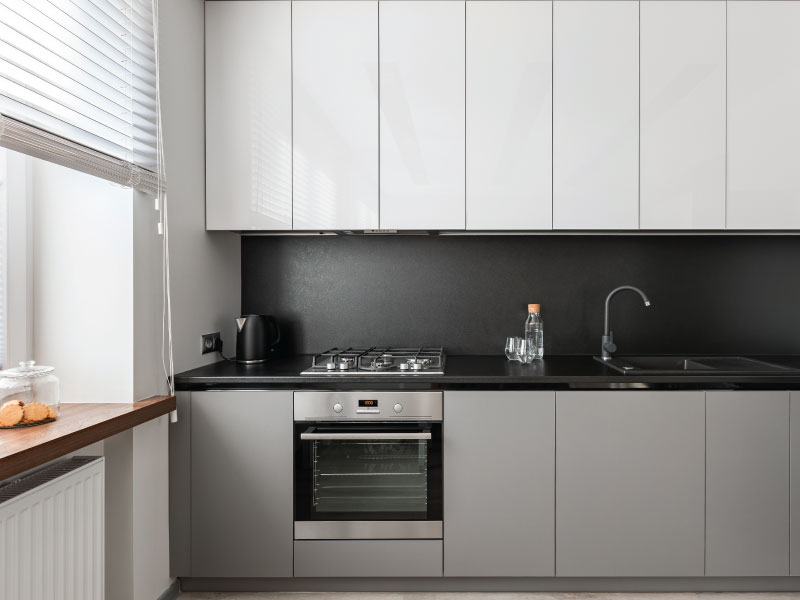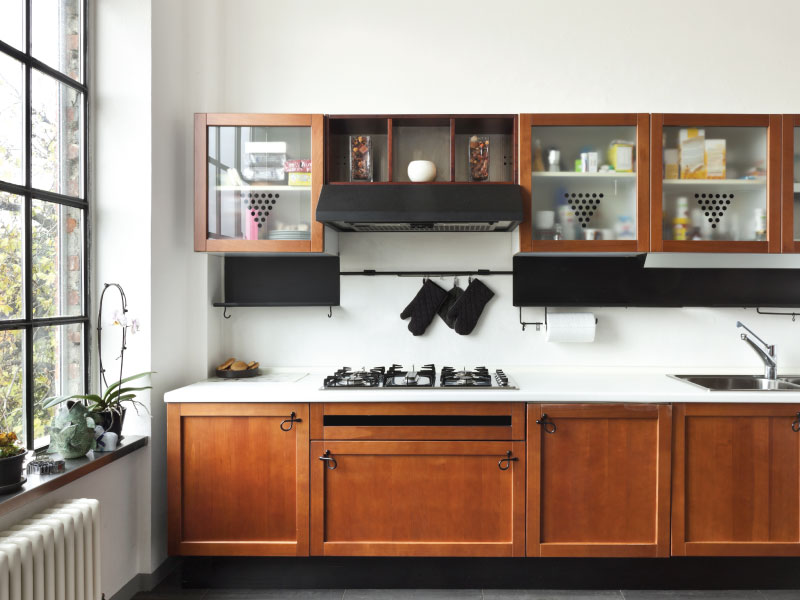 Ideal for small open-plan spaces or large spaces in which you'd like to dine in the kitchen.
In straight line kitchen layouts, the fridge is generally placed at one end while the oven, microwave and pantry are placed at the other.  To balance these items within the layout, the bench, cooktop and sink are placed in-between.
Key features
Ideal for square open-plan spaces
Perfect for contemporary, modern and Scandinavian decorating styles, as opposed to traditional
Key considerations
For large spaces this layout works well when the dining table is placed adjacent to the kitchen, allowing it to also double as an additional preparation area
Can appear cluttered, so the more appliances you can integrate into cabinetry or benchtops, the more streamlined it will look
For a seamless transition between living spaces, maintain a consistent flooring, such as timber or tiles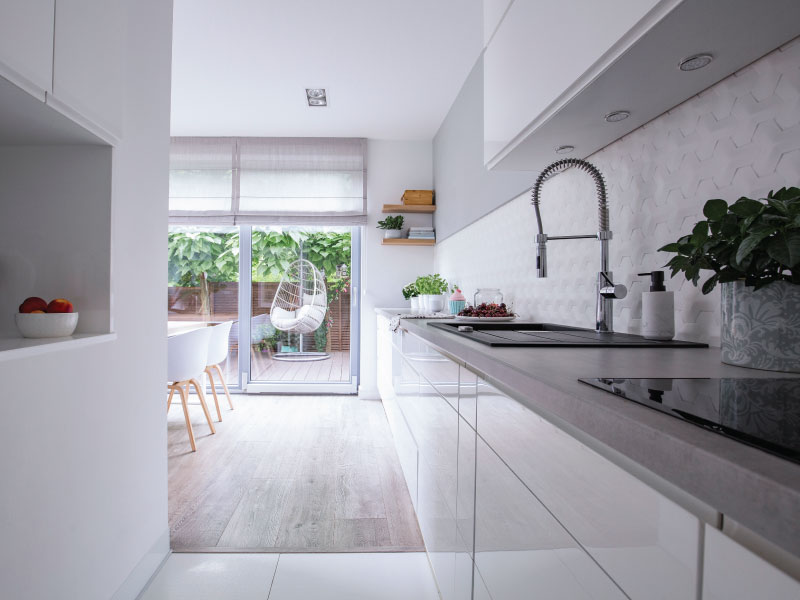 Popular in traditional decorating styles, galley kitchens are an efficient layout for narrow spaces where all essential items are placed on either side.
Key features
A great way to transform a corridor or passage way
Leverages the space to its full potential
Ideal for compact homes
Key considerations
Not ideal for entertaining
Can feel closed in, so limiting the amount of tall cabinetry and dark tones, while incorporating as much natural light as possible will be key.
To find out more about our Kitchen Renovations and makeover services – click here: Kitchen Renovations
Selecting the best kitchen layout for your space is no easy task and while so would like to make you think otherwise, there's rarely one layout that suits all spaces.  At MW Homes Renovation Experts we're with you every step of the way and will completely customise your kitchen design to ensure it perfectly suits your space and lifestyle.
Find out more about our kitchen renovations here.
Email: [email protected]
Office :  Suite 510, 737 Burwood Road
Hawthorn East 3123
(By Appointment)
Mail: PO BOX 449, Canterbury, VIC 3126
AWARD WINNING RENOVATIONS