The perfect definition of understated elegance, Scandinavian bathrooms renovations are all about clean lines, soothing tones, and a minimalistic approach.
Teaming light natural grains with an abundance of natural light, this style instantly makes you relax from the moment you step inside.
So, when it comes to Scandinavian bathroom renovations and design, there are six key elements: colour, bath, shower, vanity, light, fixtures and fittings.
You can never go wrong with white on white when designing a Scandinavian bathroom. However, we recommend you also consider introducing one contrast colour into your palette. Black, grey, yellow, blue, or a metallic like bronze, all work well with the white base, timber textures and greenery that form the foundation of Scandinavian living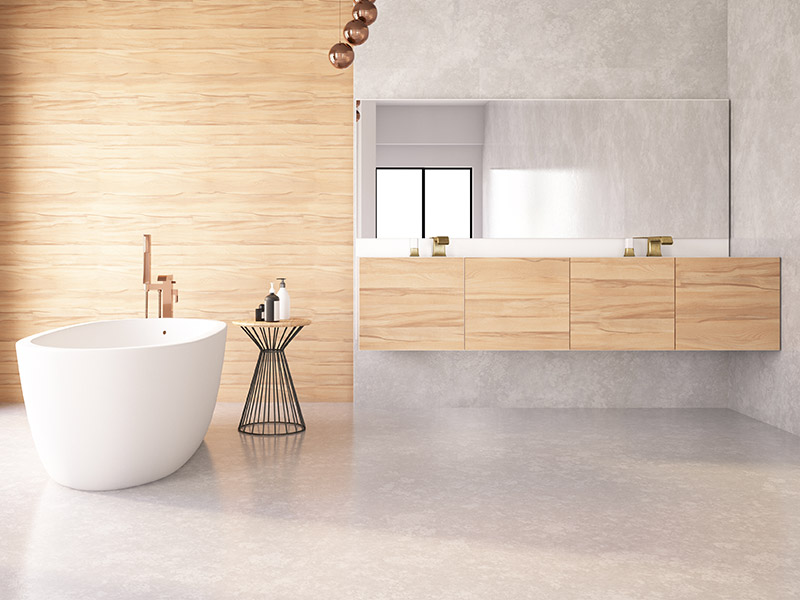 If space allows, the hero of your Scandinavian bathroom design should be a white freestanding oval bath.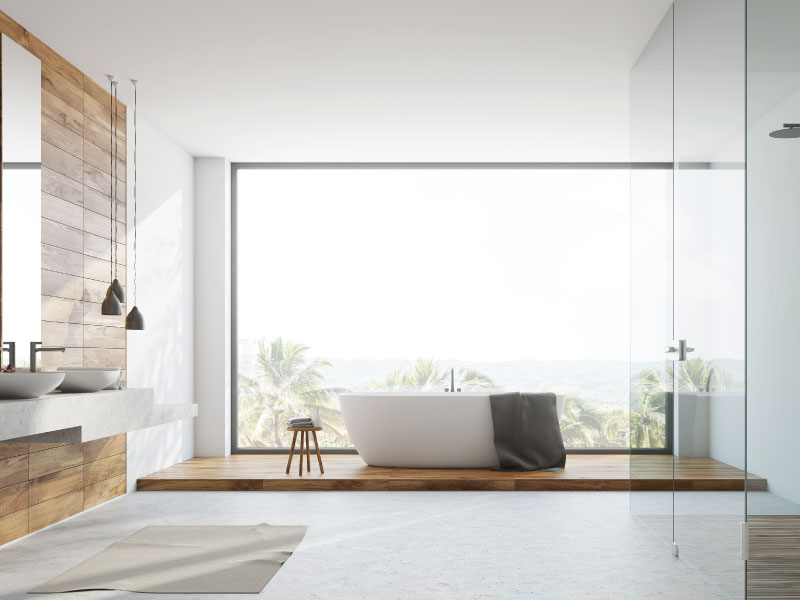 A frameless shower teamed with a fixed circular waterfall shower head are the perfect pair when it comes to Scandinavian bathrooms.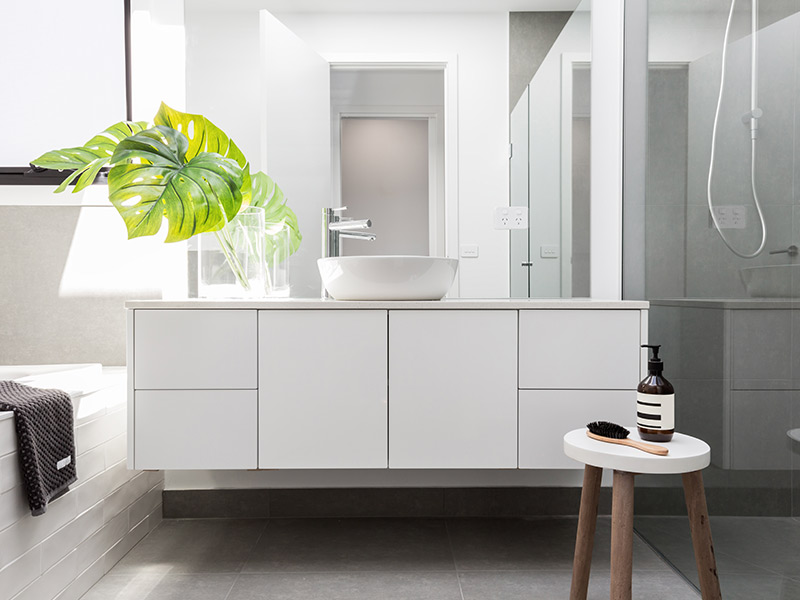 Wall mounted minimalistic designed vanities in white, timber, or a combination of the two are essential for Scandinavian bathrooms.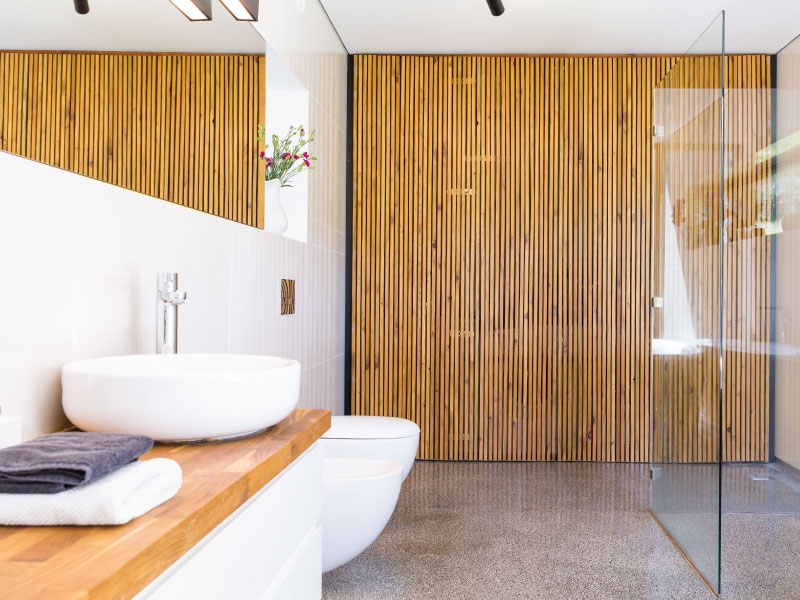 Natural light is a core element of Scandinavian living. So, if this is currently poor it's essential that you maximise this element in your renovation design by introducing additional windows and/or skylights.
From here you may also want to consider seamlessly incorporating downlights (for background lighting), task lighting (above mirrors) and accent lighting (to highlight any feature areas within your space).
If the textures and tones you've selected in your Scandinavian design are paired back, then make a considered statement in your bathroom by placing feature pedants in your contract colour over your vanity or bath.
Clean design profiles in chrome, black and bronze will remain timeless in a Scandinavian designed bathroom. However, if other metallics are featured in another element of your bathroom (such as your tile pattern), then it's always best to match these to your fixtures and fittings in order to ensure your bathroom maintains its minimalistic approach that's the signature of Scandinavian decorating.
At MW Homes, experts in bathroom renovations Melbourne, our team will discuss your Scandinavian renovating, decorating and design preferences with you, in addition to providing some new ideas based on our extensive experience. We'll then work together to finalise and create the perfect Scandinavian bathroom for your lifestyle.
Email: [email protected]
Office :  Suite 510, 737 Burwood Road
Hawthorn East 3123
(By Appointment)
Mail: PO BOX 449, Canterbury, VIC 3126
AWARD WINNING RENOVATIONS