Making everyone who steps inside your bathroom instantly at home, this warm and inviting decorating style takes inspiration from the past, with perfectly placed elements that also feel familiar and comforting.
With more than 30 years of renovation experience MW Homes, and hundred of Melbourne Bathroom Renovations completed we know that when it comes to traditional bathroom makover designs, there are six key elements: colour, bath, shower, vanity, light, fixtures and fittings.
+ Colour
When designing your traditional bathroom, stick to a soft colour palette. We recommend using neutrals such as cream, beige and tan; and colours such as deep blues, greens or browns. For a fresh twist, pale blues, lavender, and mild greens all work well.
+ Bath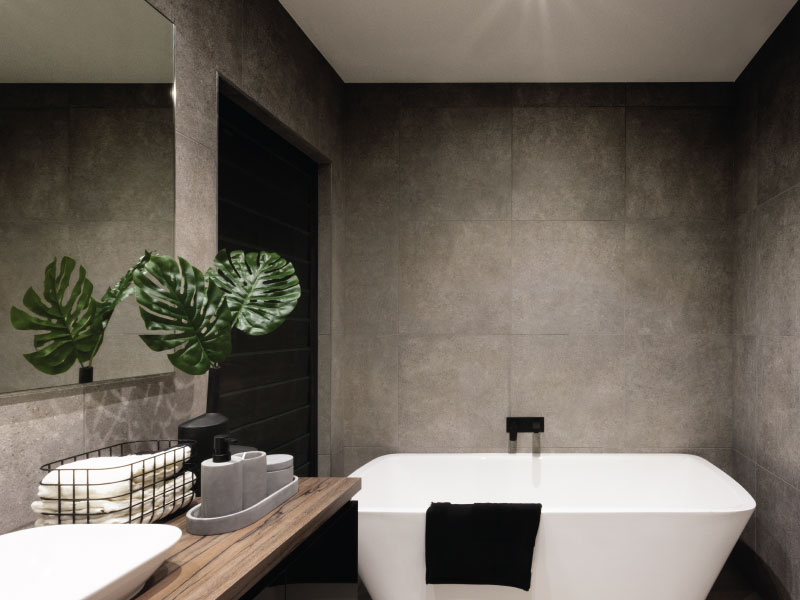 If space allows, the hero of your traditional bathroom design should be a freestanding bath with claw feet. Alternatively, island and shower/four tile flange baths are also popular choices for traditional decorating styles..
+ Shower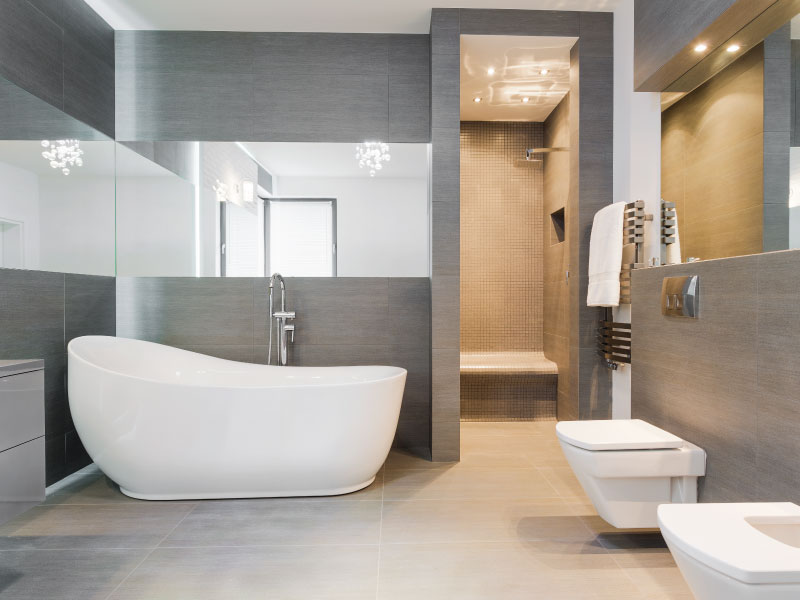 Integrating your shower and bath is a match made in heaven for traditional bathroom designs. Incorporating a hand-held shower head to your bath fixtures make this signature design element an easy one.
+ Vanity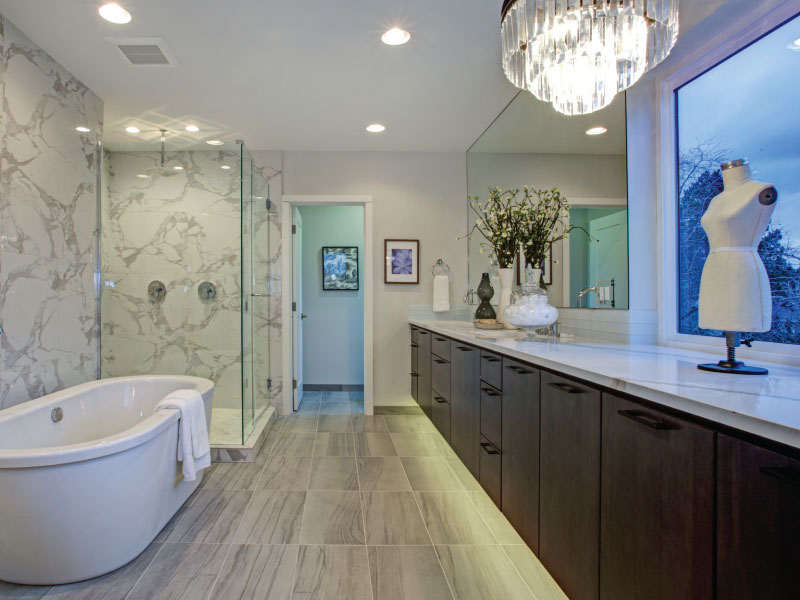 Whether antique or new, full pedestal timber vanities featuring a marble top and refined design are hard to go past when it comes to traditional bathrooms.
+ Light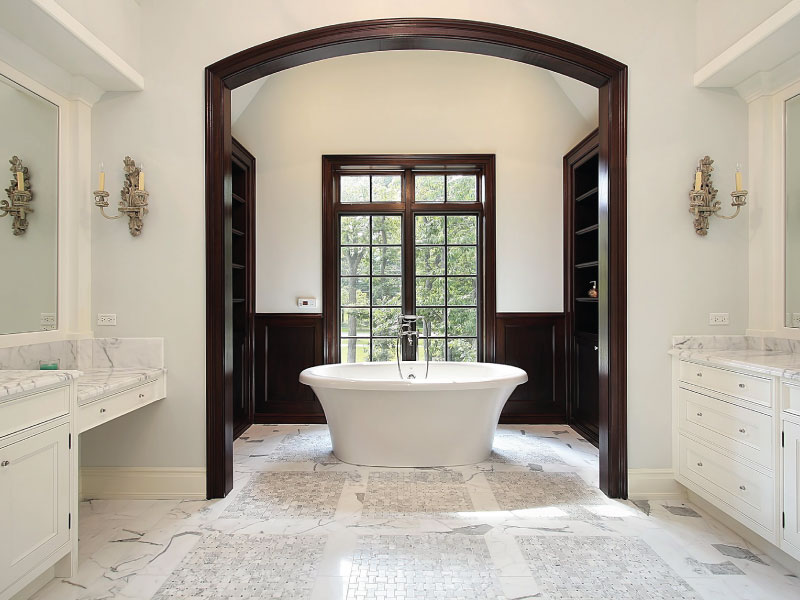 When creating a traditional bathroom, start first with natural light. While plantation shutters work well on windows for privacy, you may like to consider turning these into a feature by incorporating stained-glass designs.
Sconces alongside the vanity will enhance the traditional elegance of your space, while a crystal chandelier centred in your bathroom would put the icing on the cake.
As this decorating style is all about warmth, you may also want to consider gently incorporating downlights (for background lighting, task lighting (above mirrors) and accent lighting (to highlight any feature areas within your space) for dark days and nights
+ Fixtures and Fittings
Whether you are incorporating antique fixtures and fittings, or new ones, metals with a soft warm undertone are the key to traditional decorating. Brass, bronze and copper are all popular choices. While those that feature tarnish, patina and texture, such as oil-rubbed bronze and pewter, are also starting to emerge in traditional designs.
Email: [email protected]
Office :  Suite 510, 737 Burwood Road
Hawthorn East 3123
(By Appointment)
Mail: PO BOX 449, Canterbury, VIC 3126
AWARD WINNING RENOVATIONS