As one of the most used items in your bathroom, getting the most out of your shower tends to come down to good planning when you are considering a renovation.
You may already have your eye on a particular design for your bathroom renovation or makeover, however it's important to know exactly how much space you have to play with before finalising your design.
So, to assist you in selecting the perfect shower for both your bathroom layout and lifestyle, we'll take you through the key designs:
Shower enclosures:
+ framed
+ frameless
+ semi-frameless
Shower doors:
+ fixed
+ sliding
+ swing
Shower heads:
+ fixed
+ hand-held
+ massage
+ waterfall
+ high- and low-pressure jets
+ framed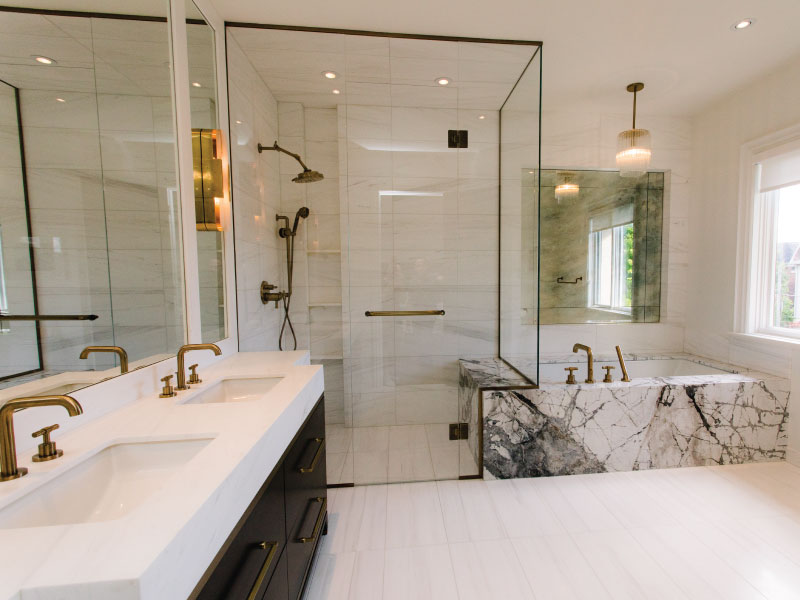 Clearly defining it's presence in your bathroom, framed shower enclosures work best with traditional, contemporary, country, and coastal decorating styles. As the frame supports the glass, this design allows for a thinner glass to be used when compared to semi-frameless and frameless enclosures.
+ framless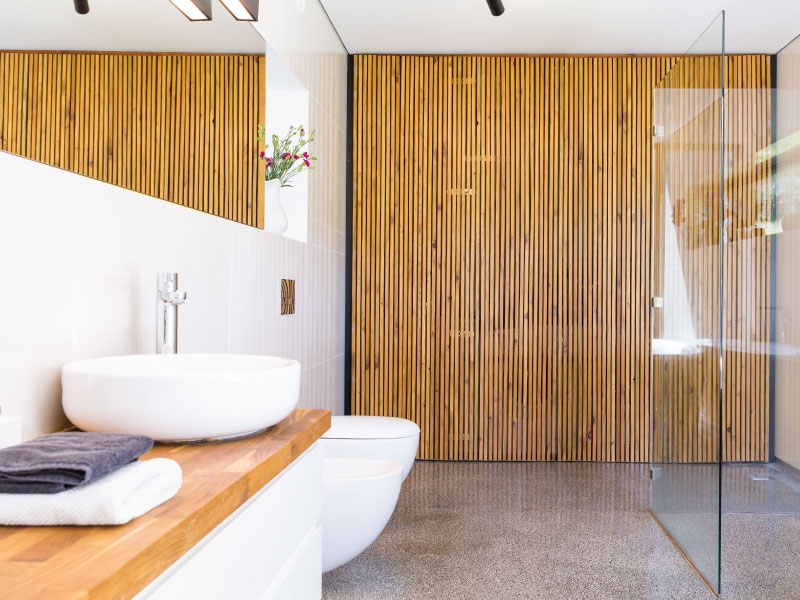 Providing a sense of space and luxury, frameless shower enclosures are made of stronger glass than framed enclosures. Due to their seamless design, frameless showers complement any decorating style.
+ semi-framless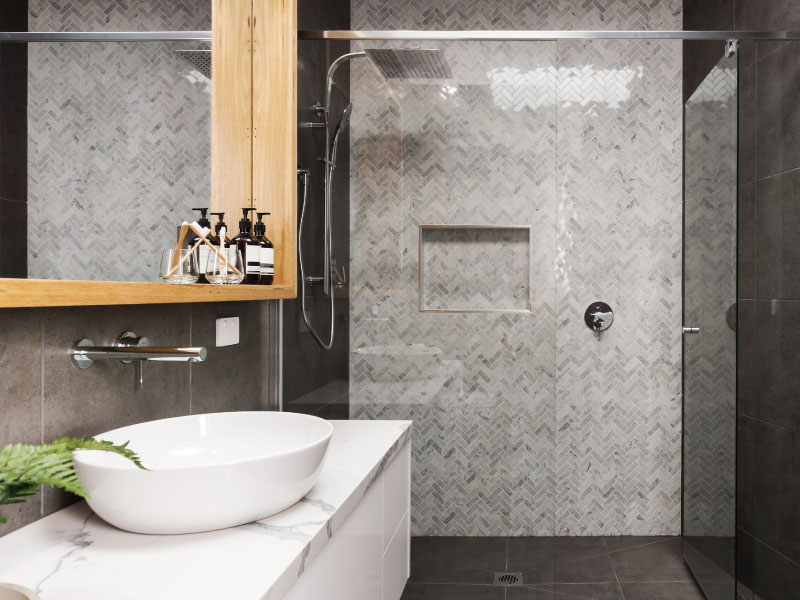 Framed on the outside while keeping the doors minimalistic, semi-frameless shower enclosures are made of stronger glass when compared to framed enclosures. The versatility of semi-frameless enclosure designs make them the perfect choice for any decorating style.
+ fixed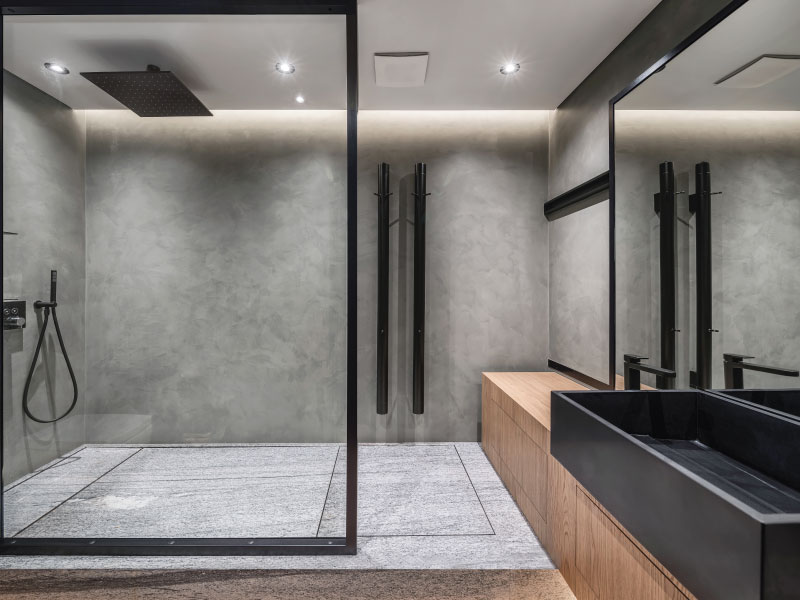 Providing a seamless transition from your shower to the rest of your bathroom, a fixed shower door sits flush to the ground and complements all enclosures.
+ sliding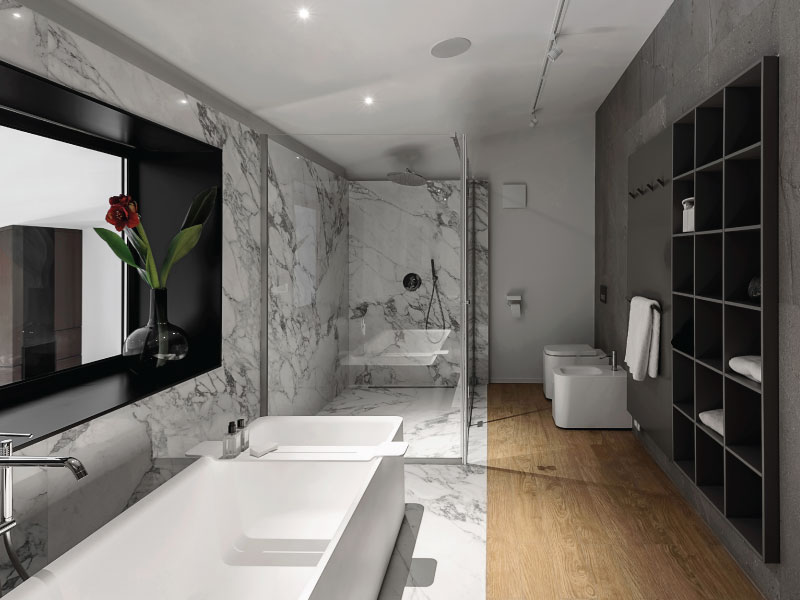 Also known as a bypass shower door, sliding shower doors are made of two or three panels that are set in aluminium tracks at the top and bottom. Due to the construction of this design, sliding doors work best with framed or semi-frameless shower enclosures.
+ swing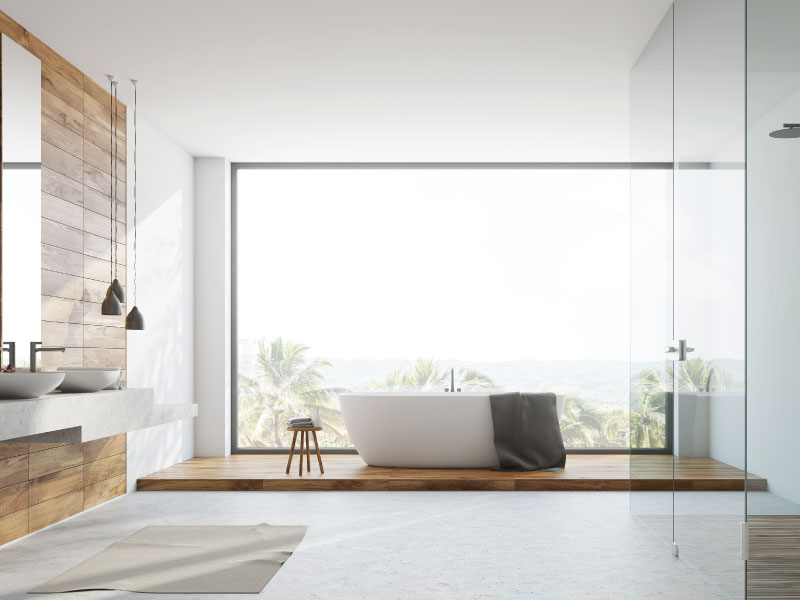 Like a standard door in your home, a swing shower door opens in one direction on a pivoting hinge that has the flexibility to adapt to any shower enclosure.
+ fixed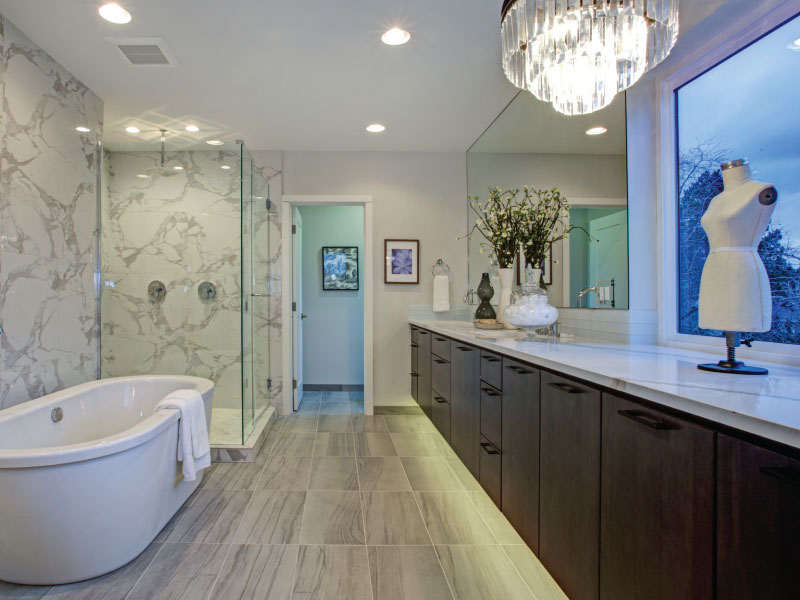 The most popular shower head style is a fixed shower head which is installed into the shower's wall. With an array of designs available you are sure to find a fixed shower head that suits your decorating style.
+ hand-held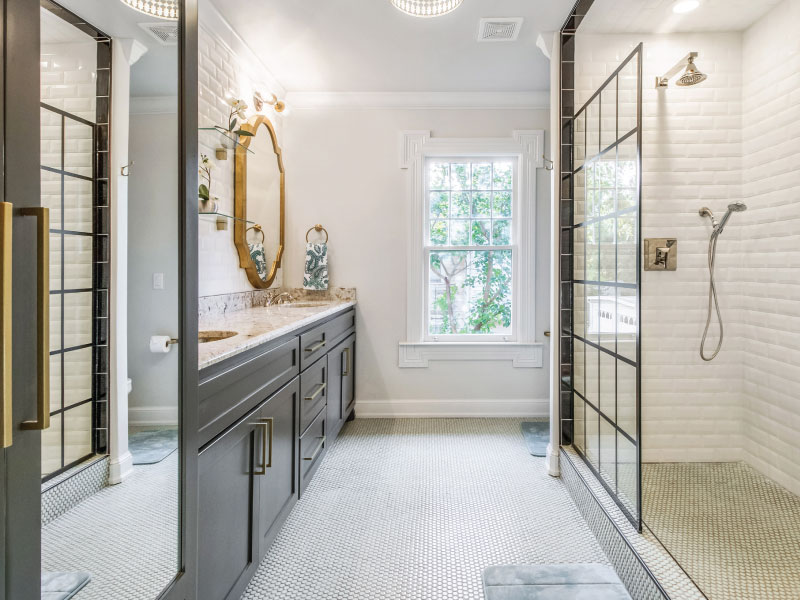 Housed on a bracket that generally attaches to your shower pipe, hand-held shower heads allow you to move the focus area of the water, either in the bracket or by holding it in your hand. Due to their construction, hand-held shower heads are an ideal choice for both traditional decorating styles, and family friendly bathrooms.
+ massage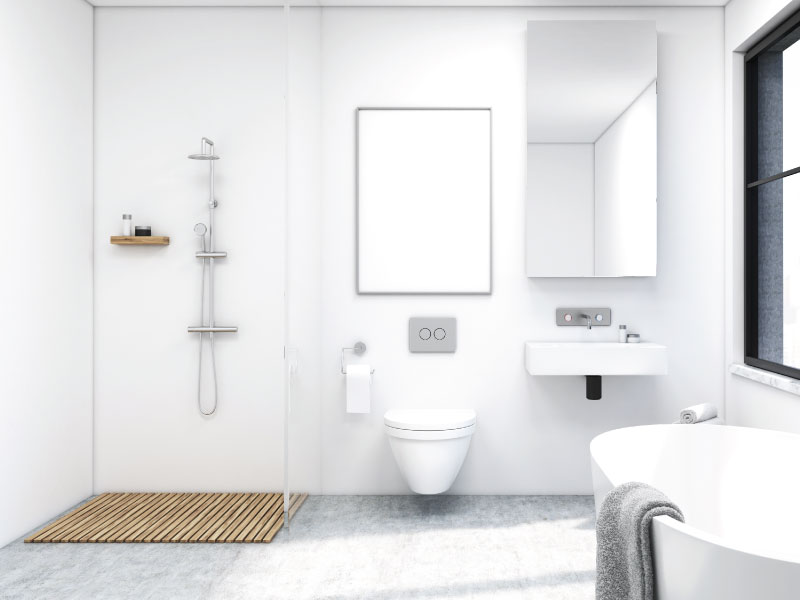 Increasing the luxe factor, a massage shower head manipulates the water pressure to provide you with the feeling of a massage as you bathe and is available in both fixed and hand-held designs.
+ waterfall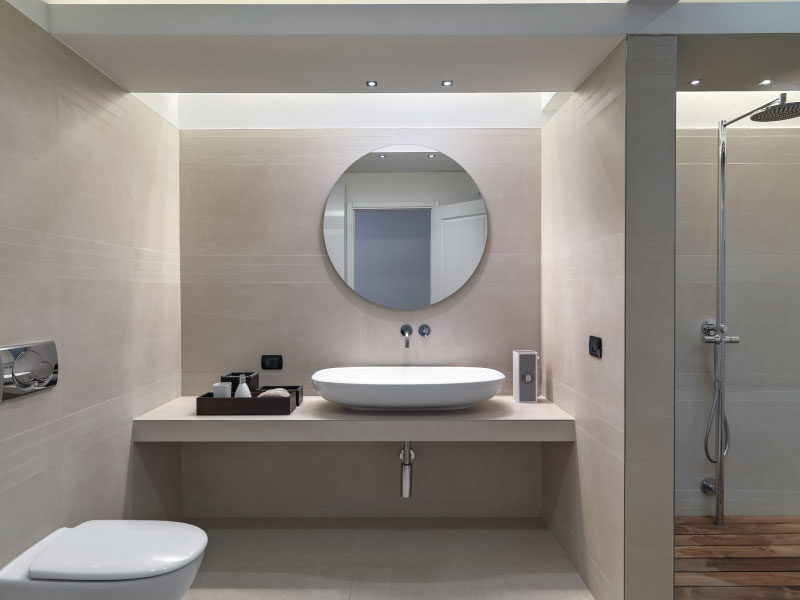 Most popular in a fixed design, waterfall shower heads are designed to bring you a little closer to nature as you bathe. Summoning the sensation of bathing under its natural namesake, ensure you select a waterfall shower head that has holes in the centre and perimeter of the design.
+ high and low-pressure jets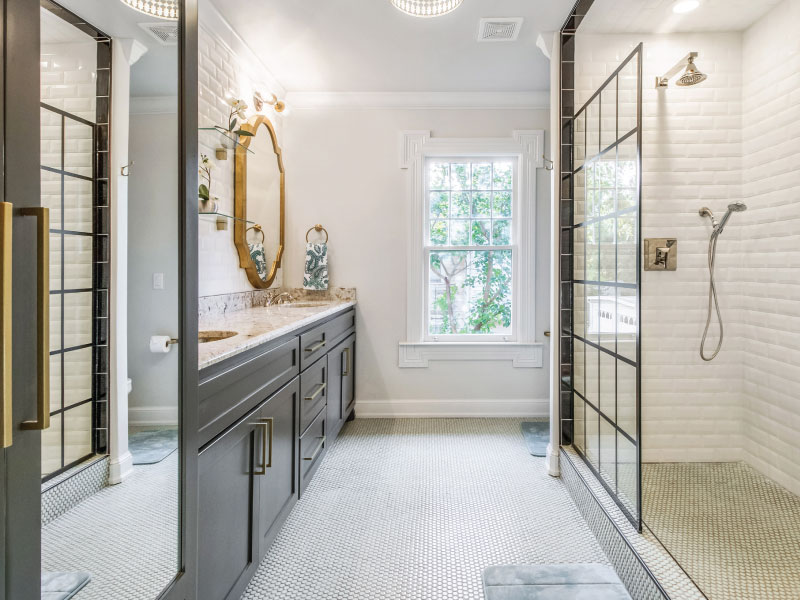 The jets of your shower head need to come into consideration and like their name suggests, a high-pressure jet provides a stronger flow than a low-pressure jet. Available in the above combinations of shower head designs, when selecting your pressure be sure to also take into consideration the environmental, economic and practical impacts of each option to ensure you select the perfect one for your lifestyle.
At MW Homes, our team will discuss your shower design and preferences with you, in addition to providing you with some new ideas based on our extensive experience. We'll then work together to finalise and create the perfect bathroom makeover for your lifestyle.
Email: [email protected]
Office :  Suite 510, 737 Burwood Road
Hawthorn East 3123
(By Appointment)
Mail: PO BOX 449, Canterbury, VIC 3126
AWARD WINNING RENOVATIONS