Sinks have reinvented themselves as a key element in any bathroom, with the versatility of making a statement or seamlessly tying in with the rest of your décor.
You may already have your eye on a particular design for your bathroom renovation, however it's important to know exactly how much space you have to play with, in addition to surrounding elements, before finalising your design.
With all bathroom renovations there are a large range of options available to anyone in Melbourne. So, to assist you in selecting the perfect sink for both your bathroom layout and lifestyle, we'll take you through the most popular designs and surfaces:
Sink Designs:
+ wall
+ vanity:
– semi-recessed
– above counter
– under counter
– inset
Sink Surfaces:
+ acrylic
+ porcelain
+ steel
+ stone
+ concrete
+ glass
Sink Designs
+ wall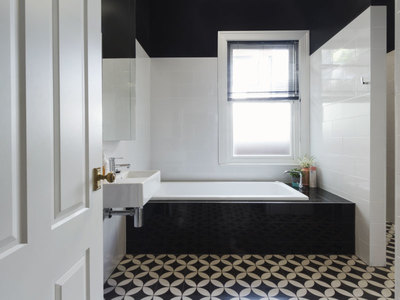 Creating an instant focal point in your bathroom design, wall sinks (also known as wall-hung, wall-mounted, hand or pedestal) are ideal for small or secondary bathroom renovations in which storage doesn't impact your sink selection. As the name suggests, wall sinks are hung on the wall and as such, require relevant fixing points and plumbing to effectively work in your desired layout.
+ vanity
semi-recessed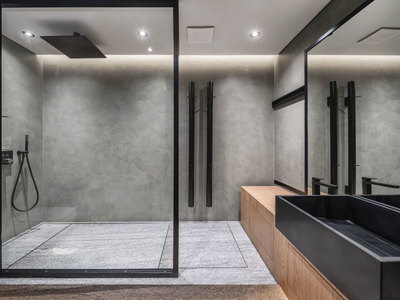 Ideal for young families or those that have a narrow vanity but prefer a larger sink, semi-recessed designs hang over the vanity and provide easy access to the spout and tapware.
above counter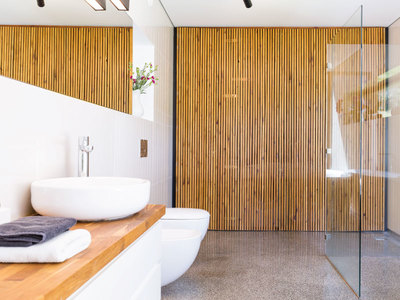 A popular choice for busy lifestyles, above counter (or countertop) sinks sit above the vanity and as such, provide additional storage space in the vanity below. With only a seal around the base where dirt and dust can collect, it is also very easy to clean.
under counter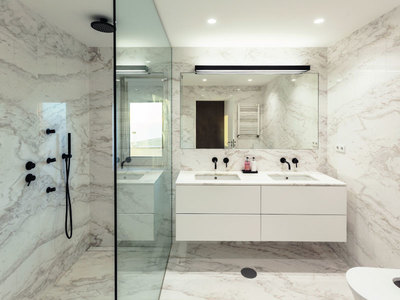 Perfect for families or those that have a statement vanity, under counter (or undermount) sinks provide a seamless look that maximises bench space but minimises underneath storage. They are also the easiest sink design to clean as water spills can be swept directly into the sink, and there are no exposed lines or crevices for dust and dirt to hide. The ratio of the vanity size to sink size is key, as the installation of under counter sinks requires a custom sized hole to be cut into the vanity, with the exposed edges finished and sealed.
insert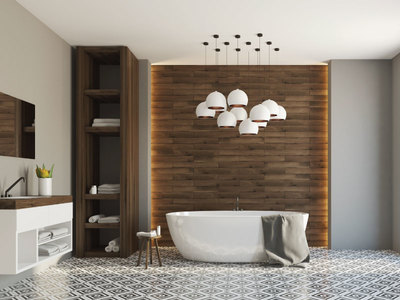 Perfect for those who want the best of both worlds, inset sinks half sit above the vanity, with the remainder sitting below. Installed in a custom cut-out hole, the height of the raised rim varies depending on the design you select. While the raised edge helps to prevent spills, it also means water spilled on the vanity top can't be swept back into the sink.
Sink Surfaces
+ acrylic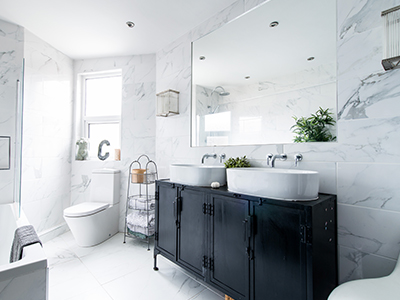 The most popular sink surface for families, acrylic sinks are durable and easy to maintain.
+ porcelain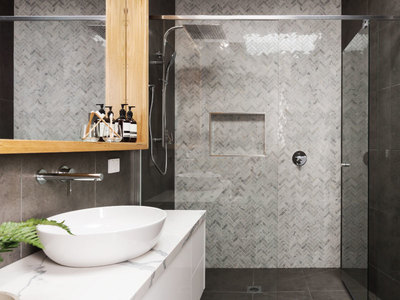 A timeless surface, porcelain (also known as ceramic or china) can be solid or enamel coated over other surfaces, most commonly steel. Durable and easy to maintain, porcelain will last for many years providing you use a gentle cleaner, as bleach and other harsh or abrasive cleaners which can damage the surface. Like concrete, stone and glass it can also chip if something heavy is dropped on it.
+ steel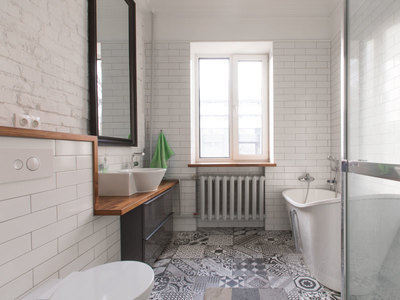 Durable, stylish, scratch and impact resistant, steel sinks are a great alternative to acrylic, making them a popular choice for those with busy lifestyles.
+ stone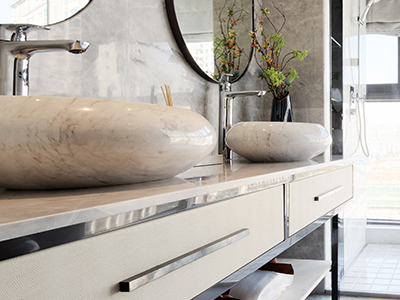 The ultimate design statement, stone sinks are in equal parts smooth as they are luxurious. However due to their natural material, they can also be heavy and stain easily, making them an ideal choice for master ensuites or secondary bathrooms.
+ concrete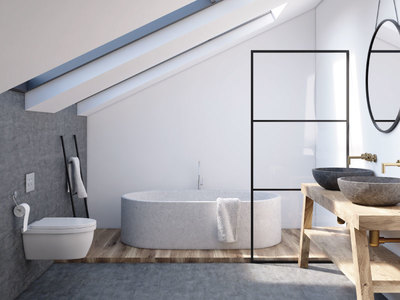 A great alternative to stone, concrete sinks create an understated elegance within any bathroom design. Due to its porous nature, it can stain, scratch and discolour easily, making it an ideal choice for ensuite or guest bathrooms. The rugged appeal of concrete also makes it ideal for both contemporary and industrial decorating styles..
+ glass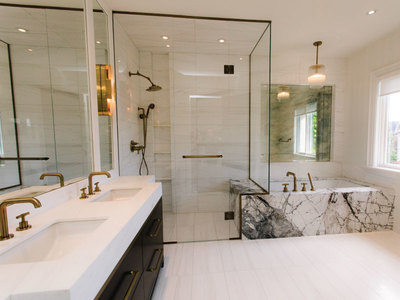 Minimalism at its finest, glass sinks provide a stylish alternative to porcelain to seamlessly tie in with the rest of your bathroom design. While durability varies depending on the thickness and glass type, they require gentle cleaning and can complement any decorating style.
Find out more about our quality bathroom renovations here.
At MW Homes, renovation experts we're dedicated to creating the perfect space for your lifestyle. If you're thinking about renovating a bathroom, kitchen or laundry anywhere in Melbourne, we'd love to help you. Contact us today and let us turn your dream into a reality.
Email: [email protected]
Office :  Suite 510, 737 Burwood Road
Hawthorn East 3123
(By Appointment)
Mail: PO BOX 449, Canterbury, VIC 3126
AWARD WINNING RENOVATIONS