The centre of morning and evening rituals, family friendly bathrooms need to balance practicality and personality, just as much as they do style.
So, in addition to knowing your room dimensions and the number of people who will be using it, it's also important to be aware of any weight restrictions that may apply, before finalising your design.
To assist you in creating the perfect bathroom renovation for your family, we'll take you through the six key design elements of family friendly bathroom renovations:
+ colour
+ zones
+ vanity
+ fixtures
+ niche
+ mirror
+ colour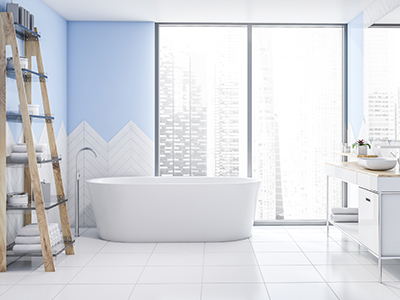 When it comes to designing a colour palette for a family friendly bathroom, there's one rule – have fun!
We recommend starting with a neutral colour palette which you can then inject colour and texture onto with items such as feature tiles and décor – think everything from utensils and holders, to stools, seats, towels and plants.
+ zones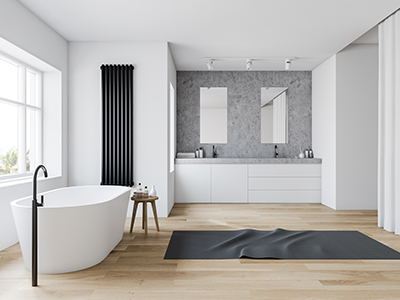 To allow for multiple family members to simultaneously flow through your bathroom, the ideal would be to have your shower/bath sit at the opposite end to your vanity.
However, in most cases this isn't achievable and as such, it's key to ensure you keep as much space as possible around each of these zones.
+ vanity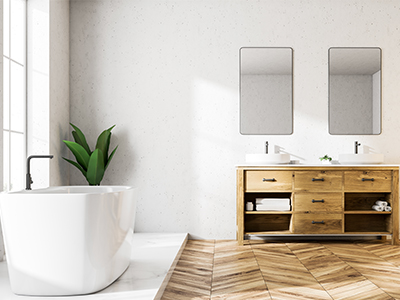 Wall mounted vanities featuring double basins are ideal for family friendly bathrooms.
A design that combines open shelves and cupboards will provide both a sense of space, while also maximising storage.
Depending on the height, you may also be able to hide a stool underneath!
+ fixtures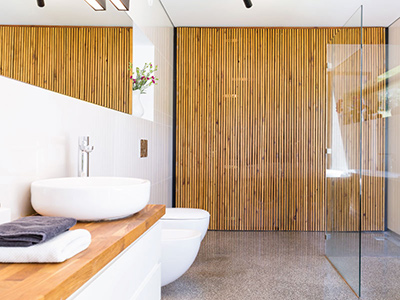 Easy to use fixtures in a minimalistic design that's aligned with your decorating style provides the perfect balance for all family members, big and small.
+ niche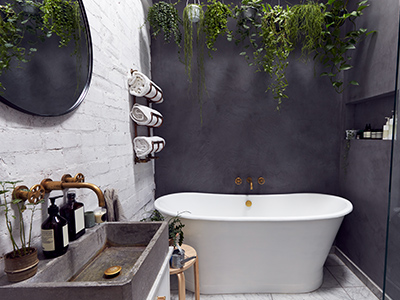 Incorporating a niche within your shower and/or above your bath provides a chic and streamlined solution for storing the essential bathing items that your family requires.
+ mirror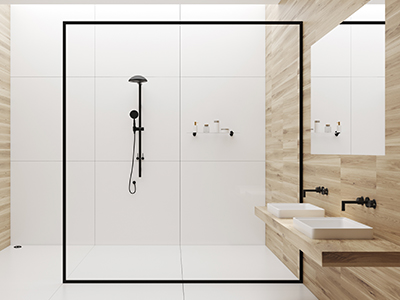 Incorporating a large mirror or multiple mirrors within your family bathroom will not only make the space feel bigger, it also easily accommodates any clashes in morning and afternoon rituals.
At MW Homes,the renovation experts, our team will discuss your bathroom design and layout preferences with you, in addition to providing some new ideas based on our extensive experience. We'll then work together to finalise and create the perfect bathroom for your lifestyle.
Find out more about our quality bathroom renovations here.
Email: [email protected]
Office :  Suite 510, 737 Burwood Road
Hawthorn East 3123
(By Appointment)
Mail: PO BOX 449, Canterbury, VIC 3126
AWARD WINNING RENOVATIONS